Jesus Christ Birth
The birth of Jesus the Christ unto Mary was the birth of Christianity. The Prophet Isaiah predicted the birth of Jesus about 700 years before His birth, He said;
For unto us a child is born, unto us a son is given: and the government shall be upon his shoulder; and his name shall be called Wonderful, Counsellor, The mighty God, The everlasting Father, The Prince of Peace. [7] Of the increase of his government and peace there shall be no end, upon the throne of David, and upon his kingdom to order it, and to establish it with judgment and with justice from henceforth even for ever. The zeal of the Lord of hosts will perform this. [Isaiah 9:6-7]
This was given approximately 700 years before HIs birth, note the mention of "David" and the "Lord of Host will perform this". Joseph was a descendant of David and Mary conceived by the host of the Lord.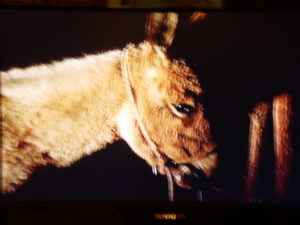 We can only imagine the great faith and courage of Mary when the angel Gabriel appeared before her and said;
Hail, thou that art highly favoured, the Lord is with thee: blessed art thou among women. [29] And when she saw him, she was troubled at his saying, and cast in her mind what manner of salutation this should be.[30] And the angel said unto her, Fear not, Mary: for thou hast found favour with God. [31] And behold, thou shalt conceive in thy womb, and bring forth a son, and shalt call his name JESUS. [32] He shall be great, and shall be called the Son of the Highest: and the Lord God shall give unto him the throne of his father David: [33] And he shall reign over the house of Jacob for ever; and of his kingdom there shall be no end.
34 Then said Mary unto the angel, How shall this be, seeing I know not a man?
35 And the angel answered and said unto her, The Holy Ghost shall come upon thee, and the power of the Highest shall overshadow thee: therefore also the holy thing which shall be born of thee shall be called the Son of God. [Luke 1:28-35].
We can only imagine the anger, shock and the feeling of heartache, Joseph must have felt, when Mary told him about the baby and the Holy Ghost. The Holy Ghost was something that he probably knew very little about. His show of compassion and love for Mary is apparent in the words he said:
Then Joseph her husband, being a just man, and not willing to make her a publick example, was minded to put her away privily [Matthew 1:19].
It Is important to note, that a woman who was unfaithful to her husband could be stoned in these days. Joseph's mind was eventually put to rest when an angel appeared unto him, revealing to him that the things Mary had told him were true, and that he should not fear the future.
But while he thought on these things, behold, the angel of the Lord appeared unto him in a dream, saying, Joseph thou son of David, fear not to take unto thee Mary thy wife: for that which is conceived in her is of the Holy Ghost. [Matthew 1:20].
There are many myths and legends that have grown up around the story of Joseph and Mary. It was not that clean, well kept house or stable that children are taught about today. We can only try to imagine this dirty, smelly, fly ridden place that we today would consider unfit to bring a baby into the world. This baby was born in these very poor circumstances, in humility, and not in glory, as was truly befitting this king. This humble birth gives to us, the reader, a lesson in humility that we could all learn from, trying to emulate Him in our daily lives.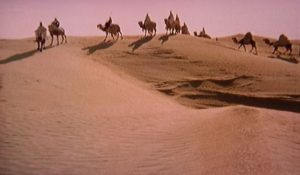 As we move from the time of Jesus' birth to His adult years, we know very little about His growing up. We do know He went to the Temple at about twelve-years-old, expounding wisdom upon the scribes and Pharisees. In Luke, we fine a small reference to His growing up.
And Jesus increased in wisdom and statue, and in favour with God and man. [Luke 2:52]