About Priest on Line:
Contact emails addresses below;
Stephen@priestonline.org     or     stephenpriestonline@gmail.com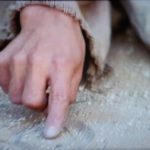 Priest on line, is as the title reads, I am an ordained Priest, serving on Line or the internet; I am here to help and serve you or any person with a need, following the teaching of Jesus Christ.
This is a true Christian website, that is not affiliated to any church or group and uses no man-made doctrine. This is a truely Christian website that only teaches the words and teachings of Jesus Christ as given within the Bible. This website is here to help any person that asked, in line with the teachings of Jesus Christ This website gives every person; regardless of their Church, denomination, belief or following, the opportunity to seek advice or guidance. It is also a place for you or any person, to discuss their problems and difficulties; this is in a very private and confidential location, where you can ask any question, on any subject. It is also a place to ask questions about God, Jesus Christ, Christianity or the Bible. This Website teaches the principles and commandments of Jesus Christ, "Love the Lord thy God, Love thy neighbour as thy self and Love one another" [Matthew 22:34-40 & John 13:34-35].
People matter; I see all souls as children of God, Jesus taught the principle of love one another and this is the reason for this website. Christianity is about love, compassion, mercy, forgiveness and charity, these are the foundations of Jesus Christ teaching and the principle of this web-site. As Christians we should follow His words and teachings, without deviation to the teaching and doctrine of man and we start with the words "Love one another" [John 13:34-35].
Priest on line was started in April 2008 and has continued to grow ever since that time. It's fundamental principle is one of service to all God's children, without judgement or prejudice against any person.
These were the Commandments of Jesus Christ, which "hang all the law and the prophets" "Love the Lord thy God, love thy neighbour as thy self and love one another" [Matthew 22:34-40 & John 13:34-35].
---
Many people ask questions about this website and my work online, I have listed below a few of the most common questions, I have been asked, hoping this will help your understanding.
How does it work: You just email me or use the contact fill in boxes, on the contacts page. You express your concerns, problems, need or question. When I have receive your email I reply back to you; first with a confirmation email and then later with a reply, with an appropriate response. You are not requires to sign in, give personal details or give an address, your country, you are anonymous to me. A first name does help on emails and when filling the contact box with a few details. Note: I only reply back to the email address from which the original email was sent, so please use your own email address.
I am nervous about writing to you: It is very important to say first; what I know, is what you tell me. You are not required to sign in or give personal details about you. I do not know your religion, address, country, age, gender, or any personal details about you. I only know what you tell me, God the Father knows you, but I am only a servant of God here to help you.
Security: Security on this website is very important to me and you. Emails are only read by me and no other third person. All discussions between us are strictly private and confidential. Note; I only reply to the email address from which the original enquiry was sent.
Are you a real priest? I am Brother Stephen [read Matthew 23:8-9]. Yes I am a real priest, ordained in England and I still live there. I have studied many different religions and their doctrine in my three-score years and ten life. I consider myself as a Christian Priest, because I serve all people in all religions. [See What Denomination below]
Writing Back: If you need to reply back to any email you have received from me, please quote the, number and letters found in the subject line of the my returning email, i.e. 18xx. You may ask why the Reference Number? There are a number of reasons, first is security, also this is a very busy site I need to keep track of our conversation, particularly if you have contacted me before in the past. Also I cannot read or write the names from the language in some countries, i.e. Chinese, Arabic etc. So please help me and include the reference details.
Reply's to you: It is important to note this is a world wide website, and the time zones around the world. We may both have time differences, remember, your midday could be my midnight [I normally live in the UK]. Generally I try to reply as quick as possible, but if I have not replied in 48 Hours please write again.
Verbal conversations:  I do not hold conversations on the phone, Skype or Facebook. There are many reasons for this, beside world time-zones. If you wish to contact me, Please use either the comments box on this site or you can email me directly.
Sending Attachments: I do not open any attachments or photos, so please do not send attachments, because these enter my computer as junk mail and are deleted.
Prayer: Prayer is an act of faith, prayers are not written down, they come from the heart through the spirit within you, it is an act of your faith. A prayer written down is really the prayer of the author that wrote the prayer. Prayer is your personal connection to God the Father and He wants to hear you; the real you, He wants your faith in prayer. A prayer should be given in a place of quite and peace or as Jesus Christ taught "Enter into thy closet" Matthew 6:6. I will be happy to say a prayer on your behalf, but it will still need your faith that God the Father wants to hear and know.
Bible; The Bible used on this website in only the King James Bible and any quotes given do come from this. Many people do have trouble reading the Bible starting from the Old Testament. Please note; as Christians, we should start to read the Bible from the New Testament first, as these are the words of Jesus Christ and the ones Christians should follow. The Old Testament is still important and teaches the words of God and the prophets, with prophecies; giving the proclamation of the coming of the Messiah, Jesus Christ.
I want to ask a question about my churches teachings; You can ask me any question about any Christian Church, regardless of the denomination, I am versed in many different churches teachings. The answer I may give is the teachings of Jesus Christ, I do not add doctrine which is not sound, i.e. with its foundations in the gospel of Jesus Christ.
What Denomination? On line, I am only a Christian Priest, my denomination on line is only as a disciple of Jesus Christ. I only teach the words of Jesus Christ as given within the bible. Please understand the reason for this position; all Christian churches are really one. If they follow Jesus Christ then there should be no division. Also note, I will not judge another religion, on which is the right or wrong doctrine. Online I do not separate denominations and I consider them all as children of God the Father. Therefore, I do not discuss any particular churches doctrine and do not make judgements against other churches or people. Although this Web-site is Christian, I am here for all people and can only represent one Christian religion, that of Jesus Christ. [Read Jesus Prayer: John 17].  If you have questions about your own particular church or denomination please feel free to ask the question. I am versed in many different churches and I will not be offended and will reply.
My language Skills: Please Note; My language skills are very limited, therefore I only use English, sorry for this lack of my language skills.
Why is there so many different denominations: To this I say: The principle that all Christians are one in Jesus Christ has become lost and distorted by time and man-made doctrine. History has divided Christians into separate denominations or churches. This was not the principle Jesus Christ taught His disciples and it was not part of His teaching to others when He started His church. This division within the Christian community is the work of history, disagreement within Christ Church and men of power creating their own personal doctrine. Men who were seeking to use God and the teachings of His Son, Jesus Christ, to control their people with their own personal religious teachings. Kings, queens, emperor's tyrants and men of learning, They separated the Church of Christ by creating there own personal church, without consideration to the true wishes of God and the principles taught by His Son [Matthew 15:8-9 KJB]. I am a disciple of Jesus Christ, a Christian.
Social Media: I do use social media sites and can now receive messages via Facebook and Twitter, my response time is not instant and only answered in writing, but dependant on my daily workload and world time zones. Facebook does have a section for "Priest on line", but note, no visual or voice communications are used, only the written word. Please feel free to visit this page and leave any comments, questions or the need for guidance. I also have a Twitter account, which you can find on line, at "Priest on line.org". All questions or discussion are very private and take place by email, contact box of social media. See "Verbal Conversations" above for other information.
(Picture at top of page – see John 8:6.)